Brewing Properties – 
In Lallemand's Standard Conditions Wort at 20°C (68°F) LalBrew Belle Saison™ yeast exhibits:
 Vigorous fermentation that can be completed in 4 days
High Attenuation and Low Flocculation
Aroma and flavor is traditional of Saisons with citrus and pepper notes.
The optimal temperature range for LalBrew Belle Saison™ yeast when producing traditional styles is 15°C(59°F) to 35°C(95°F)
Saccharomyces cerevisiae var. diastaticus strains are capable of utilizing some types of dextrins. Extra care should be taken to ensure proper cleaning procedures are in place to avoid any cross- contamination with other brews.
Fermentation rate, fermentation time and degree of attenuation are dependent on inoculation density, yeast handling, fermentation temperature and nutritional quality of the wort.
Falvor and aroma :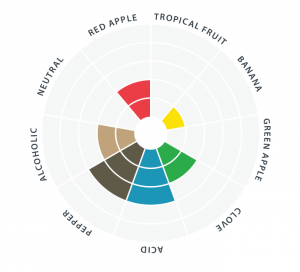 For bulk purchase 500gms and above per variety, please send us an email on info@brewnation.in